Plexxus Productions Presents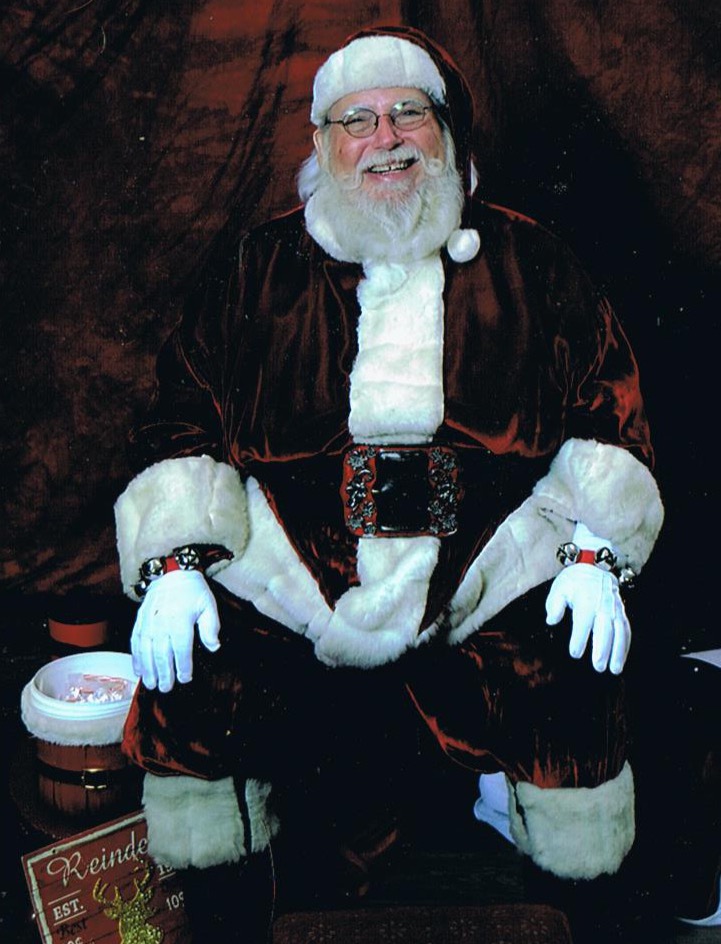 W. Rex Voland Bio


My favorite thing is to Create Smiles (and Star Trek). If it wasn't for my work, I'd have almost no fun at all. Outside of working, I spend my time sharing my home in Pflugerville, TX. with my Two dogs, Brain and Cele and my two cats, Harlow and Dozer.
In early 2018 I became a ride share driver. I also began working for Pflugerville Martial Arts as a driver, supervisor, and summer camp counselor, It was akin to starting a whole new life!

My film credits include "My Boyfriend's Back" directed by Bob Balaban and "The Rookie" starring Dennis Quaid. I also appeared as Santa Claus in commercials promoting Gattis Pizza's "Children Giving to Children" campaign, Macy's annual tree lighting at The Domain, and The Tony Nguyen Law Firm.

In 2014 I was honored to be asked to compose and record two spots for Three Ring Service, Austin's premier entertainment company. I was employed by Three Ring for over 20 years as their performer manager, entertainment specialist, and "Head Elf".
During my time there I had the opportunity to train a number of Santas.

I am an avid science fiction fan with Star Trek being my favorite genre. I am considered a "Trekker" as I have an extensive Star Trek collection. It has been said my house resembles a Star Trek museum. I am also heavily into Dr. Who, Torchwood, Sanctuary, Eureka, Babylon 5, and Rocky Horror among other sci-fi classics.

In the Summer of 1974 I had the opportunity of being accepted as an apprentice with Academy Festival Theatre. While there I was cast in two productions. I was the banjo player in the opening scene of the second act of "Desire Under the Elms" starring Cicely Tyson and Roscoe Lee Browne. I also sang the opening song in John Guare's short-lived musical "Rich and Famous". "Rich and Famous" starred Linda Lavin of "Alice", Charles Kimborough of "Murphy Brown" and Ron Leibman of "Kaz" and "The Sopranos". Linda Lavin was the first person ever to suggest that I take up musical performance as a career.

That Summer I also had the fortune to work with Rip Torn, Geraldine Page, Edward Mulhare, and Tammy Grimes. Miss Grimes had me come to her dressing room before every performance to sing to her. That Summer changed my life. I knew I was meant to pursue a career in theatre and performance.

I have been cast twice as Sancho Panza in "Man of La Mancha". First in 1976 in the Center Stage production at the Ritz Theatre in Austin. The second time in the critically acclaimed 1986 Hyde Park Theatre production. Both were directed by Ken Johnson. He once asked me if I were going to make a career out of playing Sancho.

I never expected to end up as a professional entertainer. I am proud to say that among the Theatre majors in the 1975 Southwestern University graduating class, as far as I know, there are only two graduates making a living as a performing entertainer. I am one of those two.

I am infamous as Sexy Rexy, the original comedy stripper. (I strip from a disheveled tuxedo to tye-dyed longjohns and a ballet tutu while singing "Fat" by "Weird" Al Yankovic.)
I received the nickname "Plexus" at Southwestern while attempting to design a special piano prop for "Dames at Sea". I exclaimed, "It can't be done on our budget". My roommate, a fellow thesbian answered, "Rex is perplexed" and the director, Fred Goodson, dubbed me "Rexus Plexus". I have been Plexus ever since. The Plexus name has been given to my production company, 2 bands, my solo act and finally my "Clown" name: Rexus Plexus the PHAT "Clown" from Texas. (PHAT = Plump, Humorous, and Tye-Dyed)

I look forward to Christmas time when I become Santa Claus. I personify the jolly old elf in his spirit of hope, joy, and giving. When I advise aspiring Santas, I tell them "Remember, you are not playing a part. You must believe you ARE Santa Claus!"

My favorite food is anything Oriental, especially sushi and Dim Sum.

The person I would have most liked to meet was Jerry Lewis.

One more thing of which I am very proud is the time I spent having the honor of directing Qualima, the vocal ensemble of the Austin Eckankar Center.
Baraka Bashad, May the Blessings Be!

What a visit from Santa Rex entails

Santa will arrive at your front door ringing Sleigh Bells and with a resounding Ho, Ho, Ho! If he is not heard, he rings the doorbell and knocks. Santa then makes a grand entrance greeting everybody, finds his chair and prepares the setting. I bring a stool for children to either step up onto my lap or sit upon (if they are unsure of the Big Man). Santa also brings Candy Canes and maybe a "special surprise" for someone special (What are the names of your children?).
Once seated, Santa calls all the children to sit in front of him and asks if anyone has ANY questions for Santa. (I have rarely been stumped for an answer.) After the questions I invite each child onto my lap for a brief conversation culminating in their wish list (which Santa repeats loudly for the parents to hear). If there are presents for every child (Santa collects them and puts in his bag before entering) or they can be around the tree (the elves left them earlier), He asks that no one open their present until everyone get theirs. Then we all open them together.
In some instances I can read "The Night Before Christmas" and/or sing some carols.
One family I have been visiting for years has me read the manger account from their family Bible.
After the presents Santa offers the candy canes, says his goodbyes and leaves. (I have an excellent explanation as to why the sleigh is not there)
A straight back chair and NOT an easy chair is best though I do bring red pillows to make an easy chair work.
Please let me know if I can answer any other questions.
Children can contact Santa at: Santa@ibelieve.Christmas
Santa Visit Rates
$200 up to one hour
$150 for the second hour
$125 for each additional hour
Dec. 24th: $250 half hour visit

Christmas Day: $300/half hour visit
I offer Early Booking Discounts for payment in full upon receipt of invoice:
20% discount Dec. 26th – April 30th

15% discount May 1st- August 31st
10% discount Sept. 1st- Oct. 31st
Schedule your visit early in the year for the best rates
Availability
Santa Rex Bookings 2020
(unavailable times)
M - F, 2pm-7pm (through Dec 18)
Sat Nov 14 10am-2pm
Sat Nov 28 8am-11am
Sat Dec 5 9am-12pm
Sun Dec. 6 8am-1pm
Sat Dec 12 9:30am-12pm
1:30pm-5pm

Sat Dec 19 10am-2pm
5:30pm-8:30pm

Thurs Dec 24 7pm-12am
Fri Dec 25 4pm-7pm

Available for rental or purchase

Background rental includes frame, clips, and gaffer's tape
Rental $125/ event
Please contact for purchase info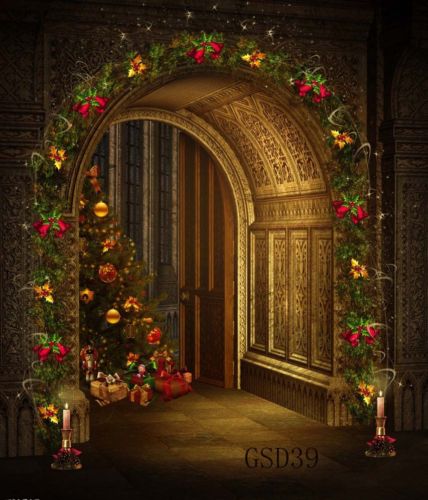 Education and Experience
1967-1971 Lake Forest Academy, Lake Forest, Ill. (College Preparatory)
1971-1975 Southwestern University, Georgetown, Tx (BFA-Theatre)
1975-1976 Southwestern University (Music minor)
1977-1979 Lead Guitar/Vocals: The Julie Carter Band (Chicago)
1979-1984 Lead Guitar/Lead Vocals: Rock River Band, Apache Fogg, Magnum, Plexus the Band (Colorado / Wyoming), Joynt Effort (Owosso, Mich.), Plexus II (Chicago)
1983 "Ugly Woman" © 1978 (by W. Rex Voland) released on the "Plexus" record label
1985-1987 Lead Guitar/Vocals: The Magic Outlaw Band, Austin, Tx. (1st place in Liberty Lunch's Lou Reed / "Sweet Jane" sound-alike contest-1986)
1984-1986 Capitol City Playhouse, Austin, Tx. (Volunteer coordinator/Prop Master)
1987-1993 Monkey Business, Austin, Tx (Clown/Singing Telegrams)
1993-1996 The Common Interest Karaoke bar, Austin, Tx. (Karaoke DJ/MC/Host)
1994-2014 Three Ring Service (Entertainer Extraordinaire/Entertainment Specialist/Performer Manager)
1997-2000 Rascals Nightclub. Round Rock, Tx. (DJ/MC)
2005-2010 director of "Qualima" (vocal ensemble of the Austin Eckankar Center)
Youth-oriented Experience
1968-1971 Chicago Tutoring Program (tutoring West side Chicago children in English and Math)
1969-1971 Camp Counselor, Lake forest Academy Summer Day Camp
1971-1976 Youth Director (Presbyterian, Methodist, and Baptist Churches)
1973 Internship riding a circuit of 7 churches throughout NE New Mexico as Youth Pastor (also established "Jacob's Well", a Christian coffeehouse in Cimarron, New Mexico)
1975 (Summer) Creative Dramatics Instructor for Various Day Care and Pre-School Programs, Houston, Tx.
1976 (Summer) Park Pastor with Leisure Ministry Inc., Marble Falls, Tx.(provided ministerial services and activities at Pedernales Falls and Inks Lake State Parks)
1986-Present Professional Children's Entertainer and SANTA CLAUS

Theatrical Roles
Lake Forest Academy (1967-1971):
Judas- J.C. Superstar
Ralph Rackstraw- H.M.S. Pinafore
Pappy- No, No, A Million Times No
Ronald- Oh! Ronald
Southwestern University (1971-1975):
Hark*- The Thirteen Clocks by James Thurber
Lion- Androcles and the Lion
Famine- Your Own Thing
Herod- J.C. Superstar
Heralder/Mr. Rich (understudy)- Celebration
Happy the Clown- Jack and the Giant (Georgetown Community Theatre)
I also wrote, produced, and directed three musical dramas while attending Southwestern
Academy Festival Theatre, Lake Forest, Ill- apprentice (1974)
Opening Song- Rich and Famous starring Linda Lavin, Charles Kimborough, Ron Liebman
Banjo Player/singer-Desire Under the Elms starring Cicely Tyson and Roscoe Lee Browne. Also worked with: Geraldine Paige, Rip Torn, Tammy Grimes, Edward Mulhare, Vinette Carrol
1520 AD English Show Restaurant. Houston, Tx (1975):
Audience warm-up entertainer/ MC
Center Stage Theatre, Austin, Tx (1976):
Sancho Panza- Man of La Mancha
Capitol City Playhouse (1984)
Doc- West Side Story
Hyde Park Theatre, Austin, Tx (1986)
Sancho Panza- Man of La Mancha
Austin Civic Theatre (1992-1993)
Film
My Boyfriend's Back directed by Bob Balaban
The Rookie starring Dennis Quaid
Gatti's "Children Giving to Children" commercial
Tony Nyuen Law Firm commercial

Awards and Organizations
Lake Forest Academy:
Glee Club (President)
Madrigals
Theatre
Photography
Southwestern University:
Pi Epsilon Delta (National Collegiate Players)
Mask and Wig Players
Choir
Chamber Singers
Extraordinaires (Pop Group)
International Club
Director- The Word (Contemporary Christian-based Pop Choir)
*Winner of the Goosetree/Morgan Award for best supporting actor for Hark in The Thirteen Clocks (only sophomore ever to win the honor)
Professional Affiliations:
B.M.I. (Broadcast Music, Inc.)
WORLD CLOWN ASSOCIATION
SOCIETY OF AMERICAN MAGICIANS
INTERNATIONAL ORDER OF REAL BEARDED SANTAS
BALLOONHQ.COM
PI EPSILON DELTA (National Collegiate Players)
Abilities
Guitarist, Vocalist, Character Actor, Balloon Sculptor, Magician, Songwriter
Conventions Attended
T-Jam 1999, 2001, 2003 Austin, Tx
(Balloon Sculpture, artistry, and design)
Twist & Shout 2005, Austin, Tx
(Balloon Sculpture, artistry, and design)
T-Jam on the road 2006, 2007 (Sponsor)
References
President George W. Bush
(Texas Governor Inauguration, Governor's Christmas Party, Reading Is Fundamental recognition at Governor's Mansion)
Gov. Rick Perry
(Inaugurations, Governor's Christmas Party)
Dell
Samsung
Motorola/Freescale
IBM
Austin Country Club
Barton Creek Resort
Westwood Country Club
Balcones Country Club
Lost Creek Country Club
Riverplace Country Club
Twin creeks Country Club
University Of Texas Golf Club

Headliners Club
Sawmill Creek Resort, Huron, Ohio
Indian Lakes Resort, Chicago, Ill
Lakeway Inn
California Hotel & Casino, Imperial Palace Hotel & Casino, Las Vegas, NV
Spy Kids II & III Premieres
Shark Boy and Lava Girl Premier
Austin Convention Center
Day Out With Thomas Conventions
Austin Boat Show
Wedding Extravaganza
AMD 25th Anniversary
Lost Creek, Hunter's Chase, Neighborhood Associations
KEYE, KTBC, KVUE, KXAN TV, Austin, TX
KASE, KGSR, KHFI, KLBJ RADIO, Austin, TX
University of Texas
St. Edwards University
Huston Tillotson University
Southwestern University
Volente Beach
Reunion Ranch
Round Rock Express
San Antonio Rampage
Spaghetti Warehouse
Chic-Fil-A
Tien Hong
Spaghetti Warehouse
Chez Zee American Bistro

(More info. on Request)
Call or email us with any questions you may have.